E-CONCEPT is an international organization who is dedicated in advancing worldwide her business profession by setting high standards and coaching her partners in business and personal life.
The letter 'E' in E-CONCEPT stands for Energy, Evolution and Empowerment. These words are the pillars for setting the goals of the company and coaching the partners in achieving theirs. E-CONCEPT believes in sharing the positive energy through empowerment to achieve and evolutionary change in the world where everybody can be happy.
E-CONCEPT seeks the seed of will to improve the situation and transforms it into the massive of changes.
Vision: The new art of collective sharing and cooperation will change the world to a new positive direction.
Mission: Wearing awareness that a better world is a collective responsibility.
Strategy: E-CONCEPT will coach her partners worldwide how to work together through business cases, how the collective network can be used for a collective goal and how the collective responsibility can lead to a better future.
Today, E-CONCEPT is specially recognized for their high professional standards, unique approach and coaching style among the best qualified coaching organizations worldwide. E-CONCEPT main focus:
Establishing a worldwide business network which is based on teamwork and team sharing.

Setting guidelines not only on paper but also in the physical world and implement it through collective actions.

Providing continuous care and attention even after the coaching sessions until this do is done.
Career Objective:  With over 13 years of management experience with national and international organizations with expertise in international relations, organizational management, and organizational development consultancy,  I am keen to attain a challenging position in a dynamic corporate environment that utilizes my talents to the optimum level and to contribute significantly towards the growth of the organization. Languages and Proficiency: Fluent: English and Dutch |Very good: Persian, Pashtu and Urdu/ Hindi. Professional Qualification: – Master class in Development Cooperation – Post Master in Leadership in Diversity – Bachelor in Cultural and Social Development University of Applied Sciences.
Professional Experience:
-Deputy Chief of Protocol to the President of Islamic Republic of Afghanistan.
-Senior international affairs advisor to the Minister of Defence in Afghanistan
-Founder and Executive Director, Ameel Foundation
-CEO E-Concept International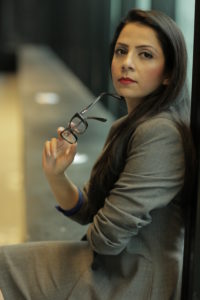 Position: Deputy Chief of Protocol to the President of Islamic Republic of Afghanistan.
Location: Presidential Palace (Afghanistan, Kabul) with Mr. Maurizio Cian, head of EU development cooperation in Afghanistan.
Published by: Swedish news paper, Aftonbladet
website:http://afghanistan.aftonbladet.se/chapter/de-ensamkommande/